Have you had enough of looking at that rusty old car every day? Is getting rid of it a priority, but you're not sure how to begin? Cash for car services is what you need. Selling your automobile for cash is a quick and easy way to get rid of it for a good price. These firms facilitate speedy exchanges, provide free towing, and pay out in hard currency right away.
This article will cover all aspects of cash for automobiles, including how it operates, its advantages, and how to select the most suitable service for your needs. Prepare to enter the exciting world of "cash for cars"!
What Are Cash For Cars?
Cash for cars is a type of service that makes it easy and quick for people to get cash for their old cars. Most of the time, these services buy all kinds of cars, no matter their age, shape, make, or model. When you use a cash-for-cars service to sell your car, the process is usually easy and quick. Most services offer free vehicle towing and cash on the spot.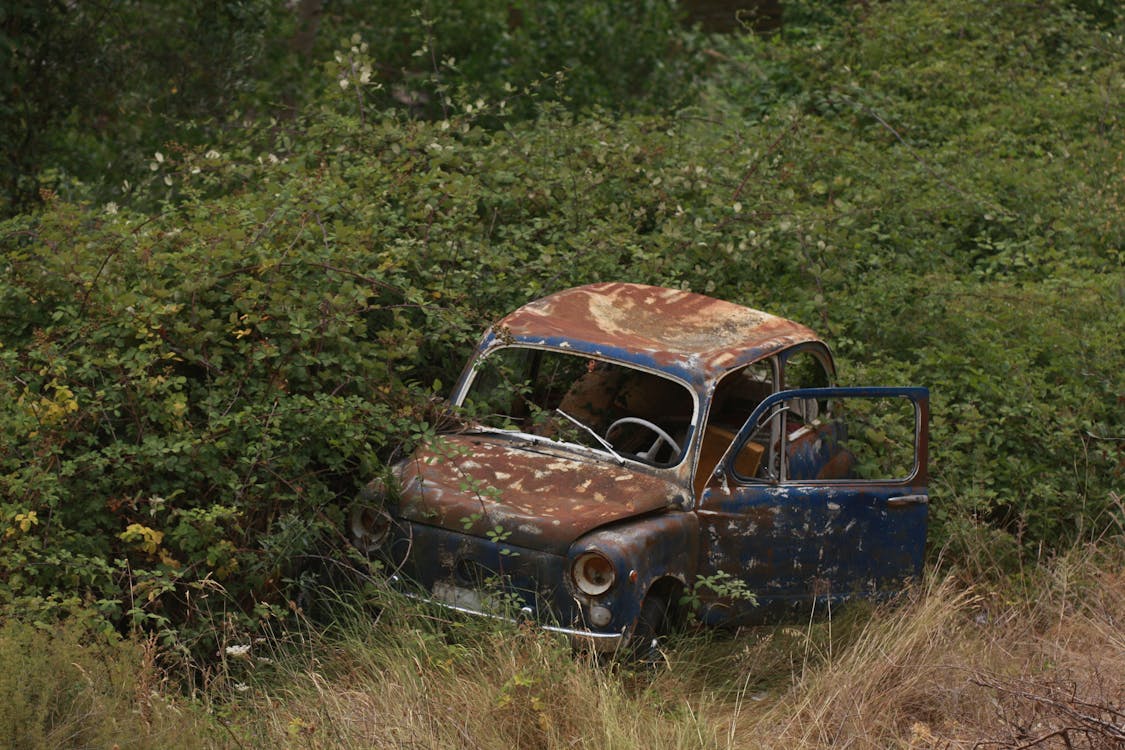 Most of the time, a person who wants to sell a car through cash for cars will contact the service provider through their website or by phone to tell them about the car they want to sell. This information includes the car's make and type, age, mileage, and condition. Based on this information, the service company will then tell you how much they are willing to pay for the car. If the seller agrees to the offer, the service provider will come and tow the car away at a time that works for the seller, and the seller will get paid in cash right away.
Overall, cash for cars is an easy way to get rid of a car you don't want and get a good price for it. People who want to escape the stress and time-consuming process of selling a car privately or through a dealership often choose this option.
Cash For Cars: Advantages
Cash for Cars services will help you get rid of your old car quickly and easily. Among the many advantages are:
Quick And Easy
Yes, the process of selling a car through a cash-for-cars dealership is often speedy and uncomplicated. It will take you considerably longer to sell your automobile privately than it will for you to acquire an estimate for your vehicle and make arrangements for its removal from your property within just a few hours.
The provider of the service will handle all of the necessary paperwork and other formalities, relieving you of any burdens associated with the process. In addition, you have the option of receiving payment in cash immediately, which is helpful if you need financial assistance in a hurry.
In general, getting a fair price for your vehicle while also benefiting from the convenience and speed of the cash-for-cars model is a win-win situation.
Hassle-Free
Cash for cars makes it simple to sell your car. When selling a car privately, you must deal with attracting buyers, communicating with them by phone and email, and settling on a price. This can be a taxing and time-consuming operation. 
However, if you use a service like "cash for cars," the buyer will handle all of the details for you. You just fill out some information regarding your vehicle, obtain an estimate, and arrange a pickup time. The service provider will take care of everything from beginning to end, including documentation and towing.
This is why customers who want to sell their automobiles fast and without any difficulty or stress choose to work with companies that offer cash for cars.
Fair Price
Getting a good price for your car is one of the benefits of cash for cars services. It might be challenging to set a reasonable price and haggle with prospective purchasers when selling a car privately. However, cash-for-cars firms employ skilled appraisers who can evaluate your vehicle's make, model, age, and other variables to give you a fair price. This eliminates the need for you to bargain or accept an offer that is less than what your car is worth. 
On top of that, cash-for-cars organisations frequently provide free estimates, allowing you to easily shop around for the best deal on your automobile. In general, you may sell your car for a fair price and avoid the headache of haggling with potential purchasers by using a cash-for-cars service.
Free Towing
Cash for auto services may include free towing as an added perk. If you're selling a car privately, you'll have to arrange delivery yourself. This can be a hassle, especially if your automobile isn't in driving condition or if you live a long distance from the buyer. 
However, if you choose a business that offers cash for vehicles, a tow truck will come to your place to collect the vehicle, relieving you of the responsibility of finding alternative means of transportation. This is especially helpful if you're trying to sell an automobile that has been in an accident, doesn't run, or is somehow damaged.
Having your automobile towed for free while selling it can save you time and money when trying to get rid of a vehicle you no longer need.
Instant Cash
The fact that you can get paid in cash right away is a major perk of cash for automobile services. This eliminates the hassle of waiting for a check to clear or experiencing payment delays. If you need cash urgently, you'll be happy to hear that the service provider will pay you in cash after you accept their offer on your car. 
This also means you won't have to worry about dealing with any payment complications or the possibility of receiving counterfeit checks. Getting paid in cash right away is a huge perk of using cash for car services, as it streamlines and simplifies the process of selling your automobile.
Cash for car services is great since they pay you actual cash right away. No waiting for checks to clear or other payment delays are necessary. Because of this, it's a viable choice for getting cash rapidly. Overall, selling your unwanted vehicle for cash is a terrific alternative if you're searching for a means to sell it quickly and easily, without any fuss, and for a sum that's comparable to what it's worth.
Conclusion
There are several benefits to using a cash-for-cars service to sell your vehicle. Most service companies will provide you with a free estimate and arrange a collection time within a few hours. In addition, you won't have to deal with the paperwork or haggling that typically accompanies individual car sales. Providers who buy automobiles for cash usually give you a reasonable price for your ride, taking into account its age, condition, and other criteria.
If your automobile is broken down or not operating, you can take advantage of the free towing offered by numerous providers. Finally, if you need money immediately, one of the best things about cash for automobiles services is that you can get paid in cash right there and then.
Selling your car for cash is a popular option because it is quick and easy, and you can usually get a good price for your vehicle.
Related Posts