Are you looking for a good hair removal clinic? When it comes to hair removal, many options are available. From at-home methods like shaving and tweezing to professional treatments like laser hair removal and waxing, the choices can be overwhelming. So, how do you know which plan is right for you? And more importantly, how do you find the best hair removal clinic to meet your needs?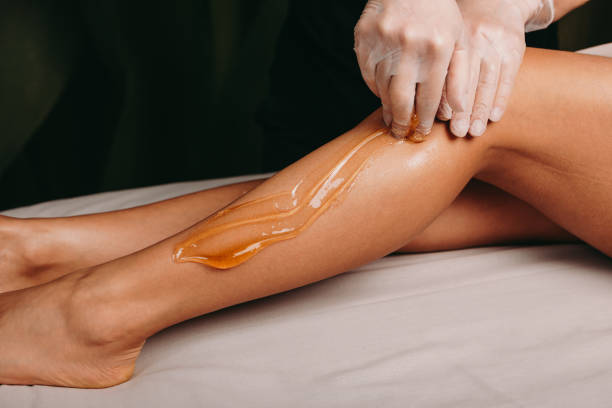 Here are 12 signs and features to look for!
1. They Have A Good Reputation.
The best clinics will have a solid reputation in the community. This can be easily checked by reading online reviews or asking around for recommendations.
2. They Use Quality Products And Equipment.
You can usually tell a lot about a clinic by the type of products and equipment they use. The best clinics will only use high-quality, professional-grade products and state-of-the-art equipment.
3. They Employ Experienced And Qualified Staff.
The staff at the best clinics are usually highly experienced and qualified. They should be able to answer any questions you have and put you at ease during your treatment. Look for a clinic that employs experienced and qualified staff who can provide you with the best possible treatment.
4. They Offer A Range Of Treatments.
The best clinics will offer a range of different treatments to suit your individual needs. This means they should be able to provide both laser and IPL (intense pulsed light) treatments.
5. They Have Flexible Appointment Times.
The best clinics will have flexible appointment times to suit your busy schedule. This means you won't have to take time off work or miss important appointments.
6. They Offer Competitive Prices.
The best clinics will offer competitive prices without compromising on quality or service. This means they should be able to tailor a package to suit your budget.
7. They Have A Clean And Professional Environment.
The clinic environment should be clean, spacious, and professional. This will help you feel more comfortable during your treatment.
 A clean and sanitary environment is important for any medical procedure, and hair removal is no exception. Be sure to find a clinic that maintains a clean and sanitary environment.
8. They Offer A Free Consultation.
The best clinics will offer a free consultation to discuss your individual needs and concerns. This is a great way to get to know the staff and see if the clinic is right for you.
9. They Have Before And After Photos.
Most reputable clinics will have before and after photos of their previous clients. This can give you an idea of the results you can expect from your treatment.
10. They Offer A Money-Back Guarantee.
The best clinics will offer a money-back guarantee if you're not happy with the results of your treatment. This shows that they're confident in their ability to provide quality treatments.
11. They Should Offer A Range Of Services.
The best clinics will offer a range of different hair removal services, from essential treatments like waxing and shaving to more advanced options like laser hair removal. This means that they can cater to your specific needs and help you achieve the results you want and you can be sure that you'll find a treatment that's right for you.
12. Friendly And Helpful Staff.
Last but not least, the staff at the clinic should be friendly and helpful. This will help to ensure that you have a positive experience from start to finish.
When it comes to choosing a hair removal clinic, these are 12 important factors to consider. By looking for these signs and features, you can be sure that you're choosing the best possible option for your needs.
Looking for the best laser hair removal in Melbourne, just click it. 
Related Posts